Transform your Backyard
Custom Pools & Renovations
Experience the luxury of a custom-built swimming pool by J Designs Pool & Spa.
We take pride in creating one-of-a-kind swimming pools tailored to our customer's vision. Our expert team, led by JC, works efficiently to minimize wait times and keep the construction process running smoothly. You can trust us to bring your dream pool to life.
NEW SWIMMING POOL CONSTRUCTION
With 12-14 different trades involved, a new pool construction can be complex, but we know the secret to withstand time. Our personal experience of many years has taught us to always follow the best practices, from consultation to fruition.
Personal on-site supervision guarantees quality control, making us the leading pool builder in the greater Los Angeles area. Let's create your dream pool together.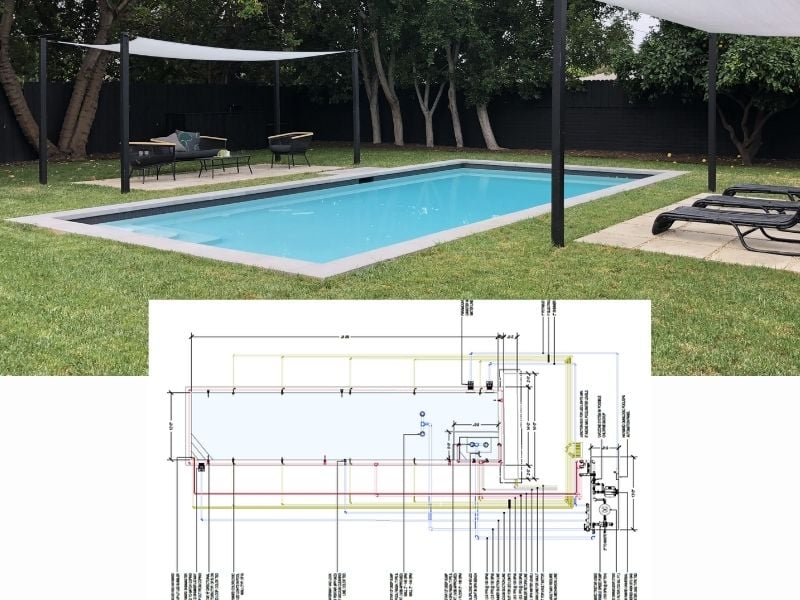 Renovations
Has your current pool lost its luster? Let us turn it into a stunning oasis that exceeds your expectations. J Designs Pool & Spa can transform your existing pool into a luxurious retreat with custom features, high-end finishes, and the latest technology.
Whether you want a simple facelift or a complete overhaul, our team of experts will work with you to create the pool of your dreams.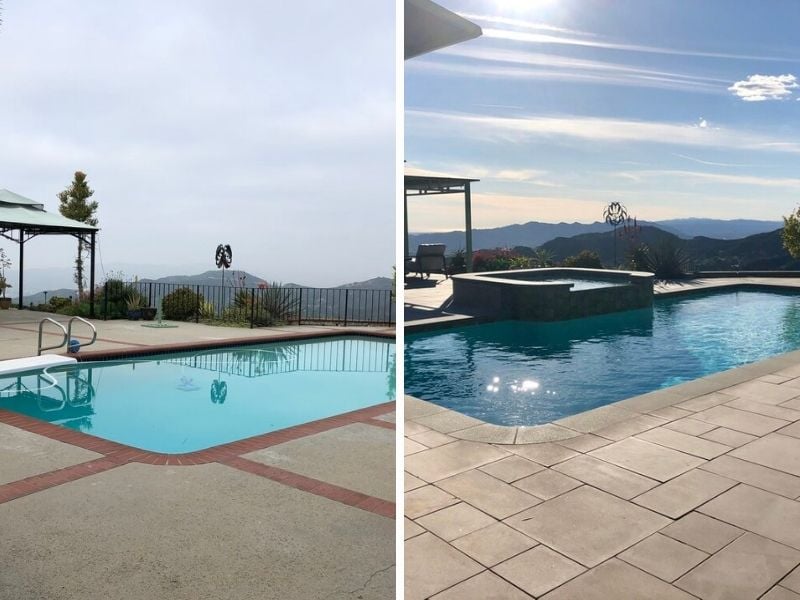 PROJECT MANAGEMENT
Effortlessly stay on top of your project with J Designs Pool & Spa's project management software.
Our real-time updates keep you informed every step of the way. With easy access to progress tracking, to-do lists, billing, and daily activity updates, you can rest easy knowing your project is in capable hands.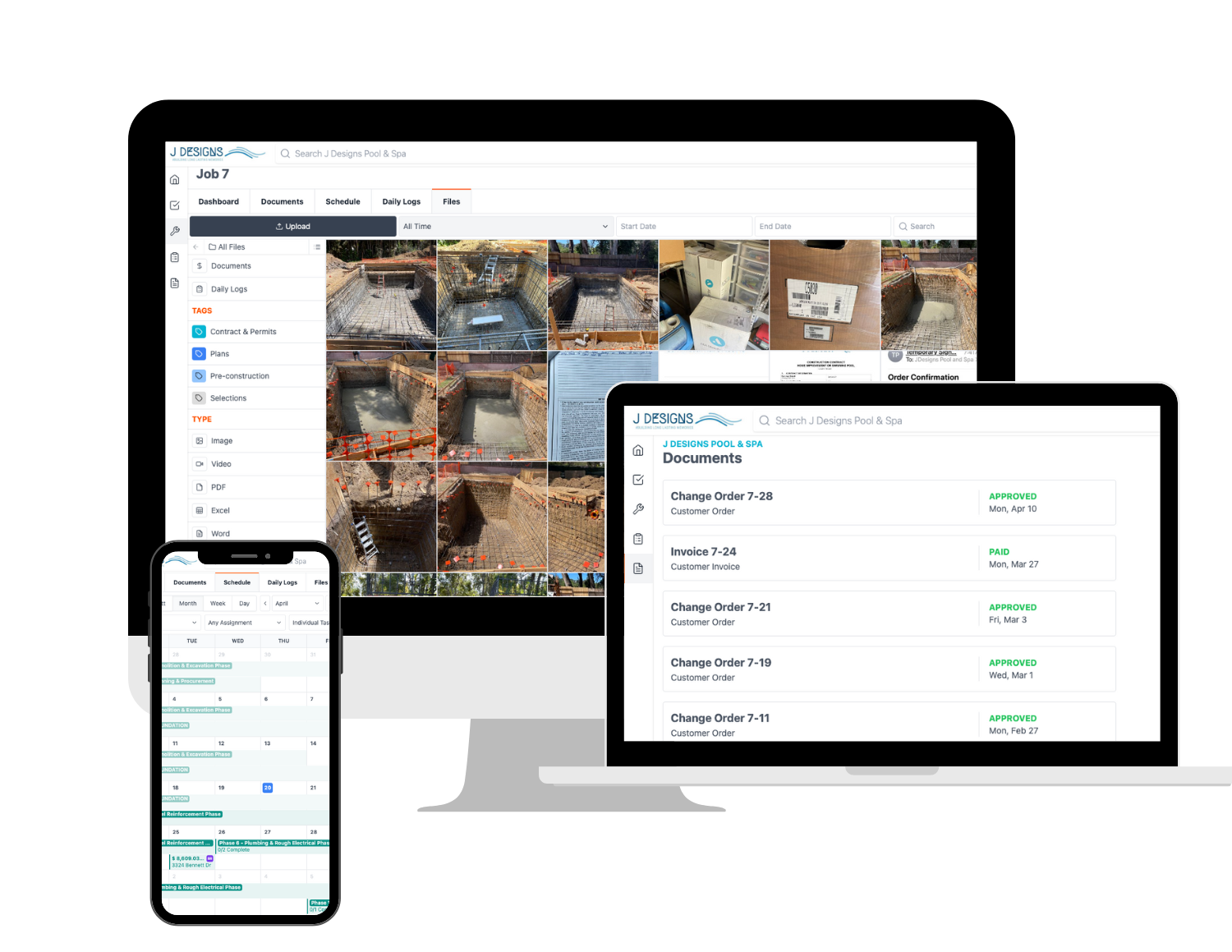 The best experience I have ever had with a contractor.
The swimming pool remodel came out marvelous and with a look of high class.
He thoroughly explained how to care for the pool properly, and the job was done in a timely manner.
We couldn't be happier with the pool and all the extras!!
The contractor was true to his word and everything happened as it says it would.