Reimagine Your Pool, Reimagine Your Life.
Welcome to your definitive guide to pool remodels. We understand that remodeling your pool is not just about changing its appearance; its about enhancing your entire backyard experience.
Why Choose J Designs for Your Pool Remodel?
Trust isn't just built; its designed.
With years of experience and a focus on client satisfaction, we are your premier choice for pool remodeling in Los Angeles. We revitalize your pool and your peace of mind, ensuring a smooth and enjoyable process from consultation to completion.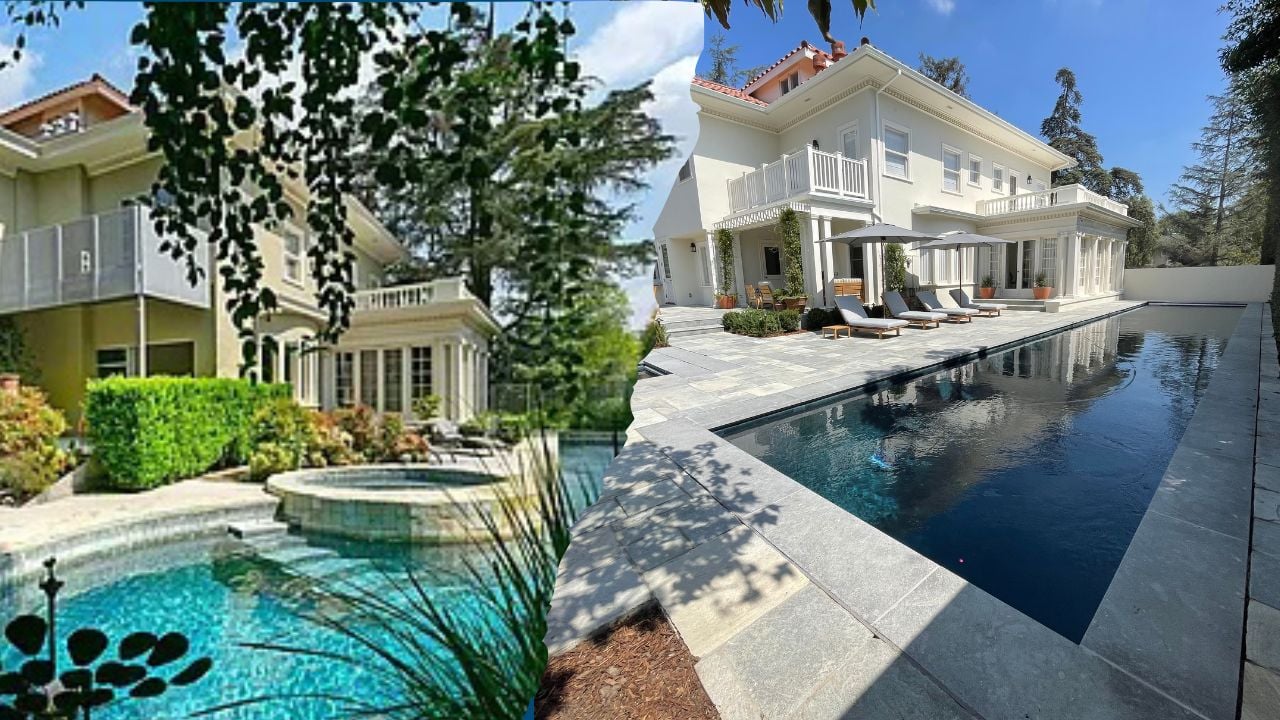 The Art of Pool Remodeling
Dive into luxury as we transform your pool into an awe-inspiring retreat. Our dedicated team meticulously assesses your pool to develop a personalized remodeling plan. Whether it's resurfacing, equipment upgrades, or adding lavish features, we handle every detail with precision and professionalism. Our goal? To exceed your expectations and deliver a pool that looks stunning and functions flawlessly.
Frequently Asked Questions (FAQs):
Is it time to remodel my pool?
If you're unsure, our Learning Center offers valuable insights. Check out articles like 3 Signs It's Time to Upgrade Your Pool's Plumbing & Signs You Should Renovate Your Pool.
How does the remodeling process work?
We begin with a comprehensive visual inspection to assess your pool's condition and identify any areas that need attention. This allows us to provide the most effective recommendations for your remodel.
How long will it take to remodel my pool?
Major renovations typically take 3 to 6 months, while cosmetic updates can be completed in 15 to 30 days post-permit approval.
Transform Your Outdoor Space in Three Simple Steps.
At J Designs, your satisfaction is our success. Our team is committed to delivering exceptional results, providing a seamless and stress-free experience from start to finish. Discover the endless possibilities of a pool remodel and make a splash with unparalleled style and sophistication.
We hired JC to do a complete renovation of an existing pool. Renovating a pool is complicated. There is the demo, plumbing, electrical, hardscape, tile work, landscaping, fountains, lighting, ironwork, in-water furniture, equipment, etc. JC handled everything, and his prices were competitive and reasonable. Most importantly, he stands behind his work. We had some tiles that loosened up, and JC brought his entire team back to redo the tile at no charge. They did a great job, and they were thorough in their cleanup. We get a lot of compliments on the pool. I recommend meeting with JC when considering your next pool project."
We've had two pool renovations with JC and his team, and we couldn't be happier. They're amazing communicators, incredibly protective of our home, and always execute our vision to perfection. JC's artistry and hands-on approach make him stand out, and his prices are reasonable for the quality he delivers. We highly recommend him.