Transform Your Outdoor Space and Build Long-Lasting Memories
Transforms Visions into Reality
At J Designs, we're experienced visionaries who turn your unique ideas into reality. Our professionals have been creating stunning pools and spas in Southern California since 2008. We're not just experienced; we're proven.
Trustworthiness You Can Rely On
Finding a reliable pool contractor can be overwhelming, but with J Designs, you're in good hands. We prioritize trust and transparency, and we'll be with you every step of the way to create your dream. Count on us as your reliable partner throughout this journey.
Peace of Mind with Personalized Service
Feel confident with our tailored service, ensuring peace of mind from consultation to completion. Experience the joy of creating your perfect outdoor space stress-free.
The Dark Side of the Swimming Pool Industry
The swimming pool industry can be challenging terrain, riddled with unlicensed contractors, permitting issues, and misinformation, often leading to undue stress.
Here's what you might encounter with the wrong pool company:
Unlicensed Contractors: These operators can exploit your trust and deliver subpar results.

Permitting Hurdles: The complex permitting process can be a logistical nightmare.

Misinformation: Ambiguous information can lead to confusion and dissatisfaction.
Now is the perfect moment to unveil your hidden backyard gem and reveal a mesmerizing pool that will leave your loved ones and neighbors in awe.
A luxurious backyard oasis should reflect your style, passion, and dreams. At J Designs, we believe in delivering a personalized experience, transforming your outdoor space into a piece of art where Long-Lasting memoriesR can be made.

With us, here's what you can expect:
Personalized Vision: Our expert builders bring your vision to life, curating an outdoor paradise tailored to your desires.
Extensive Expertise: With over a decade of experience since 2008, we've helped hundreds of homeowners across Southern California realize their dream backyards.
Compassionate Understanding: We empathize with the complexities and worries associated with creating a beloved space. Our goal? To share this journey with you, alleviating stress and cultivating excitement.
Customized Design: Every backyard we build is an embodiment of the homeowner's lifestyle – from kid-friendly pools to romantic spas and party-perfect patios.
J Designs Pool and Spa – Your Trusted Partner in Transforming Outdoor Spaces since 2008

.
Remember, you deserve an outdoor space that's more than just a backyard - it's your personal sanctuary.
So why wait? Take the first step with J Designs today.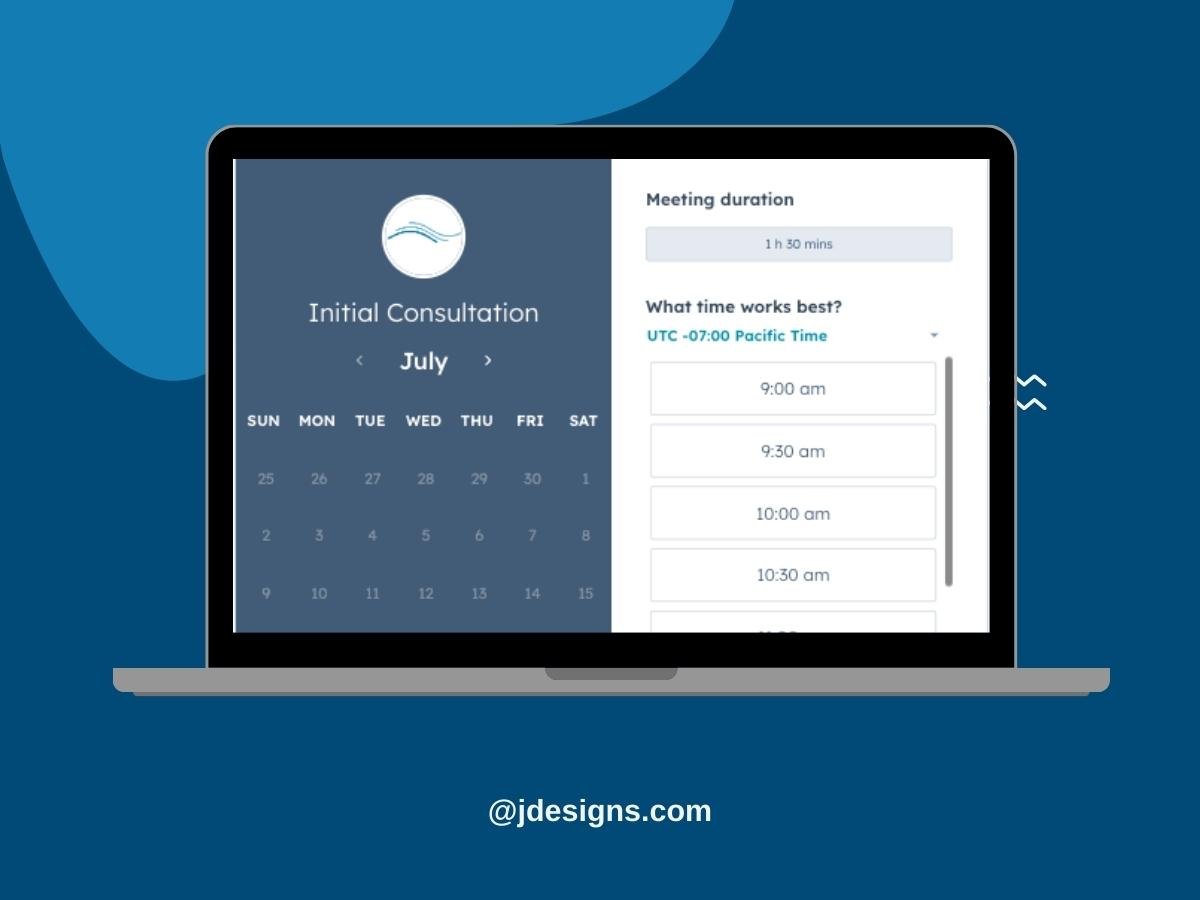 Book an Appointment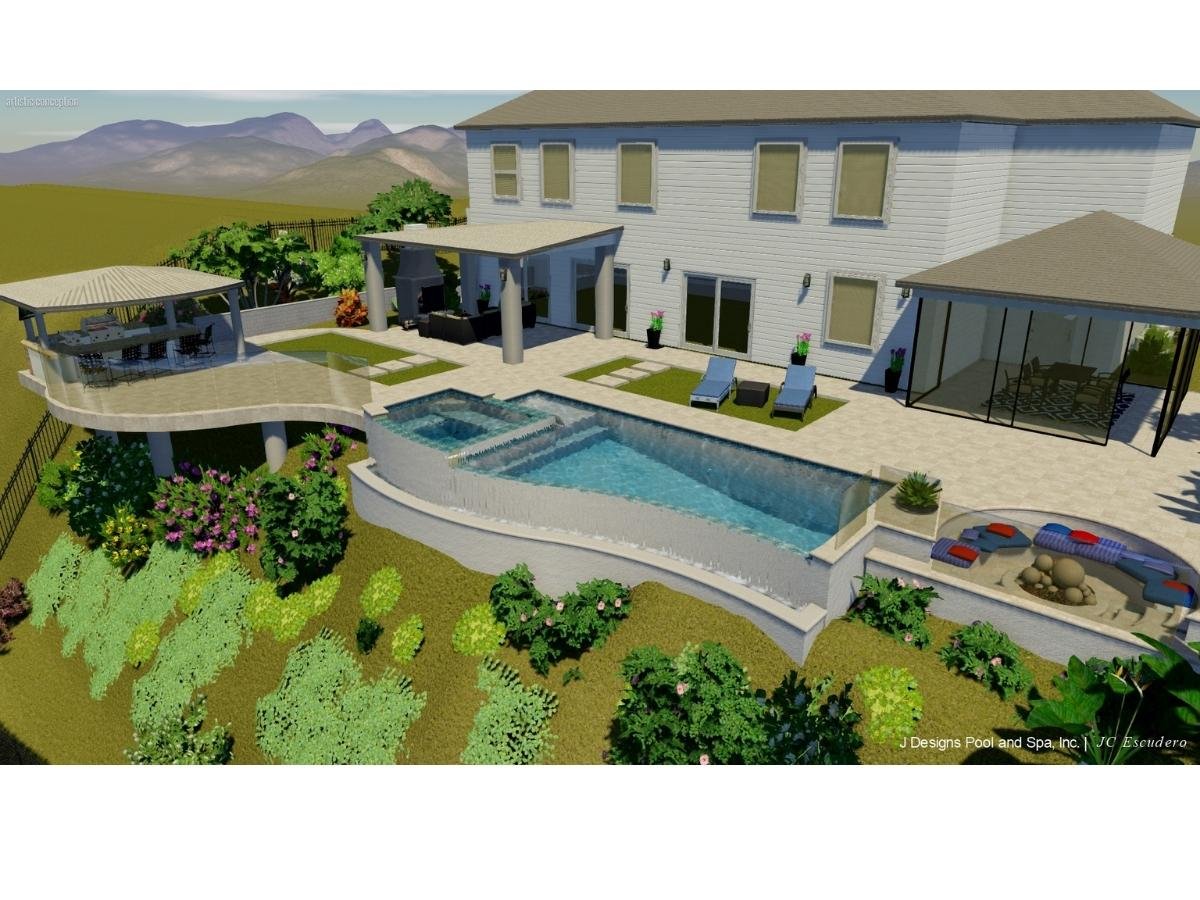 Collaborate with a Designer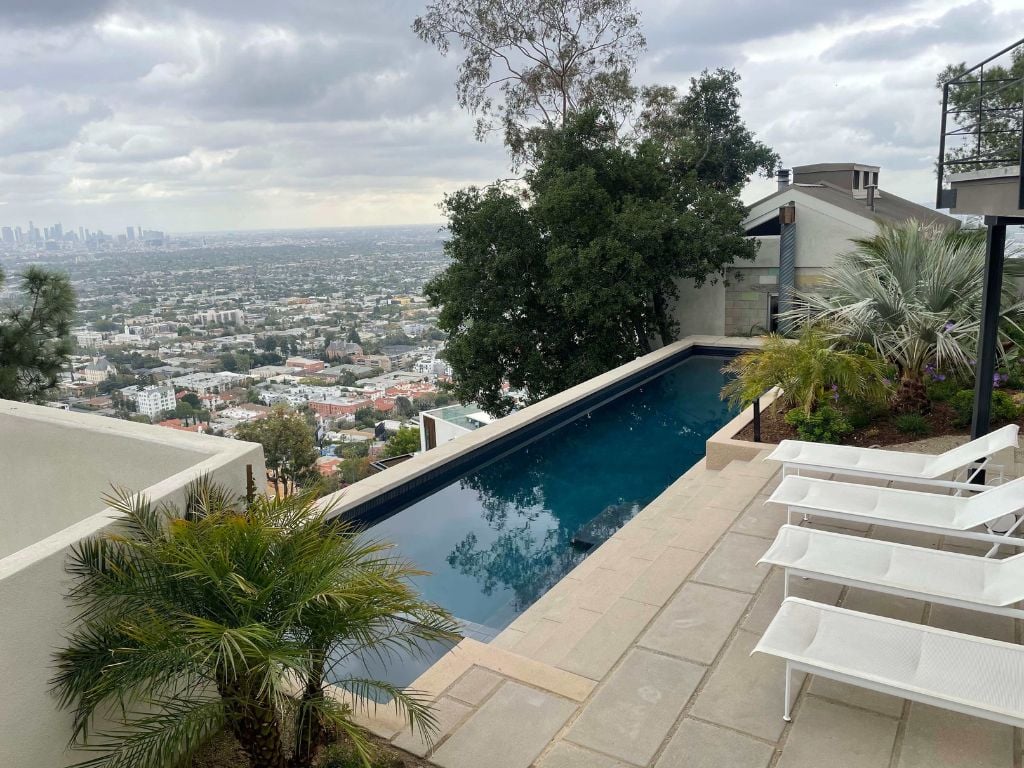 Step into your perfect outdoor space
JC is incredibly knowledgeable, professional, and really a nice guy. Really a pleasure to work with.
I would highly recommend J Designs Pool & Spa for their quality work, fair prices, and excellent customer service.
The pool was completed in record time, everything was explained in detail and anything that I requested was done immediately.
I am very happy with the final result and highly recommend J Designs Pool & Spa to everyone who is looking to get their feet wet this year!
We explained our vision and within an hour he had created exactly what we wanted except it was even more beautiful.
He also trains you when the pool is done on how to test your water and take good care of your new pool. I really recommend JC!.
I've referred this company to my father.